Meridian Kung Fu (UK) Instructor programme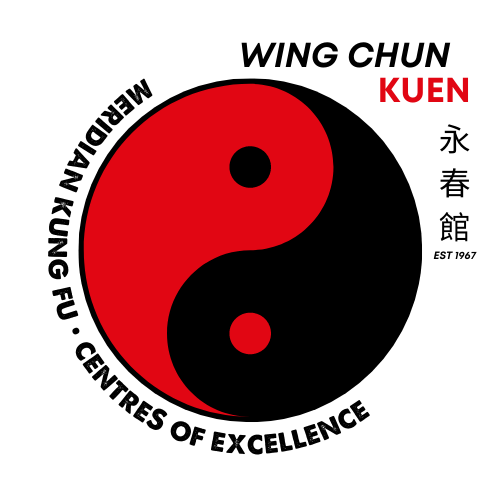 The Instructor Programme is a steppingstone process to becoming a Meridian Kung Fu Instructor and eventually running/owning your own branch.
All our Instructors follow a stringent and rigorous training programme that offers the opportunity of a complete career change or a direction to aim for which is far different to any other available. Participants must be totally committed to the teaching of our beautiful martial art, be of an outstanding level and have burning desire to educate and enhance the lives of those they teach.
Only exemplary students are considered and must initially meet the following criteria:
Age 16+ years
Elite Programme Member
Exceptional attendance record
The Instructor programme has 6 Levels of progression that are taught to recruits. All 6 must be competently achieved to obtain Probationary Instructor level. Coaching/management skills are taught in monthly 2 hour seminars at HQ under the guidance of experienced Instructor and business mentor Sifu Steve Carpenter. These sessions will be coupled with hands on training in actual classes once a week to develop the high level of skill required to become a Meridian Kung Fu (UK) Coach.
There is NO CHARGE for this course and the incredible opportunity to train as qualified Meridian Kung Fu (UK) Coach, but we accept a limited amount of new recruits each year and strict guidelines must be adhered to throughout the 4 year programme.
Coaching kit £60
Coaching manual £15
DBS £9
LEVEL 1
Basic class involvement duties during Sessions.
How to set up equipment.
How to prepare the training area.
How to run basic health and safety checks.
Observation of class structure.
LEVEL 2
Introduction to coaching.
Basic coaching duties such as pad and drill training under strict supervision.
How to create rapport with individual students.
Assistance with warmups.
LEVEL 3
Class management systems.
How to maintain the class register and organise students before and after a training session.
How to keep order within the training area.
How to follow the curriculum.
Assistance with cool down.
LEVEL 4
Advanced Coaching skills.
How to coach small groups and how to maximise student participation.
How to make sessions enjoyable and effective.
How to run warm up and cool down.
LEVEL 5
Demonstration of:
Coaching ability.
Equipment set up.
Health and safety checks.
Small group curriculum training.
Warm up and cool down.
LEVEL 6
Branch management tuition on:
Economics and Enrolment.
Marketing and Recruitment.
Maintenance.
Insurance.
First Aid.
Provisional Instructor status will be awarded on completion of level 6 subject to:
Holding minimum of Black Sash
DBS enhanced certification approved
First Aid qualified
On achievement of all the above Meridian Kung Fu (UK) will offer a zonal opportunity for new Instructors to open a branch on a one year trial period. If all standards laid out in the Instructors handbook are met FULL INSTRUCTOR status will be awarded.
Meridian Kung Fu(UK) are also able to provide a full time premises on a lease basis in any area of the UK should the Instructor require this.
This is an incredible opportunity to shift lifestyle and create incredible young martial artists.
Being an MKF Instructor is not a job…it is a passion.
Speak to your branch instructor for more information .